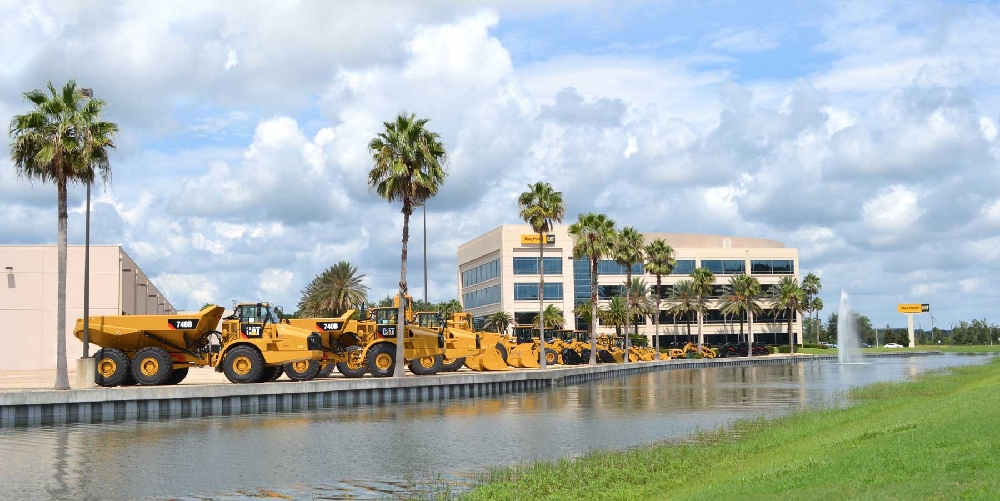 L.C. "Ring" Ringhaver founded Ring Power Corporation as a Caterpillar engine-only dealer in St. Augustine, Florida in 1961. The following year, Ring Power Corporation became a full-line Caterpillar dealer and relocated its operations to Jacksonville, Fla. Over the next four decades, as divisions were added to support the organization's vast product and service offerings, Ring Power's operations eventually outgrew the Jacksonville facilities.

In 2005, in a decision that would return the company to its roots, a new corporate facility was built in the World Commerce Center development in St. Augustine. Located at 100 Acres in St. Johns County and encompassing a total of 414,000 square feet, Ring Power's new corporate headquarters oversees the operations of 24 other branch locations throughout the state of Florida, including a large regional facility in Tampa.

Ring Power Corporation has become one of the largest Caterpillar dealers in the Southeastern United States by staying dedicated to its tradition of customer service. In order to preserve the "Customers First" reputation that Ring Power was built on, we continually train our employees and work closely with our customers to assure complete satisfaction, even after the sale. Today, more than 2,000 employees at 25 locations throughout Florida work hard to provide the highest quality equipment, backed by responsive, professional service and support at every level.

Ring Power's specialized divisions - Heavy Equipment, The Cat Rental Store, Power Systems, Lift Trucks, Crane, Used Parts, Entertainment Services, Utility Equipment, Marine Engines and Phoenix Products - represent a wide variety of equipment and product lines for purchase, lease, or rental, all backed by our superior parts availability and responsive service support. The industries we serve include heavy construction, road building, logging, agriculture, recycling, waste management and landfill maintenance, governmental, marine power, truck engine power, prime and standby power generation, entertainment venues, industrial power, warehousing, port container handling, material handling and many others. Phoenix Products manufactures fuel storage tanks, generator set enclosures, and fuel storage systems for generator power applications, and offers petroleum-recycling services.